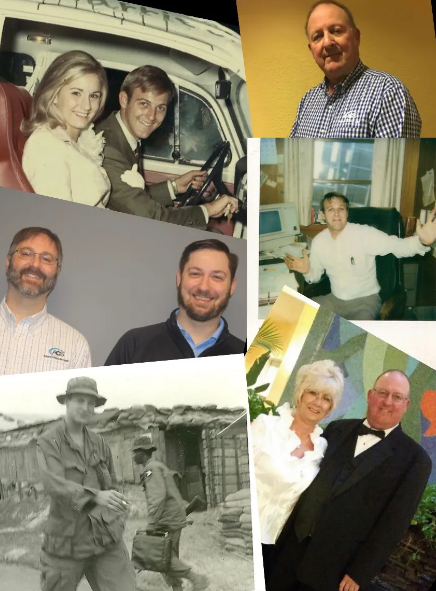 Alabama Construction Supply sells construction, safety and industrial supplies to commercial contractors and industrial facilities and plants. We never compromise on the safety of your personnel. We sell ourselves as "Innovative Products & Old School Customer Service". We are small enough to care and big enough to do something about it. As a leader in bringing new and forward-thinking products to the forefront of the marketplace, we want our competition chasing us. Our goal is to bring you top of the line products, while improving your bottom line. As a partner with us, we want you to take advantage of our knowledge and separate yourselves from your competition, which allows you to take the next step in exceeding industry standards on a global level.
ACS is a second-generation family owned business, Stan Bailey – President and Owner, Russ Bailey – Vice President and Owner. ACS was founded in 1973, by Stan and Russ' father, Thomas Bailey. Since we opened over 45 years ago, Alabama Construction Supply has been known for quality service, exceptional efficiency and the highest level of professionalism. No matter what service or product you're looking for, we guarantee to not only meet, but exceed your expectations and ensure your full satisfaction. In 2007, Mr. Bailey retired and handed ACS over to his two sons, Stan and Russ. Since then, ACS has become more innovative than ever. Under the brothers' tenure they opened a new branch location in Madison, Al. in 2019.
Our team is up for every job, managing projects with the skill and experience our clients have come to expect. Please get in touch to learn more about our team or for details about the services and products we provide.
*ACS achieved "The Big Hitter" Award with MSA in 2018 for high performance in fall protection.
*MSA Fall Protection experts in 2018, "#1 in the South - Construction Division"